KITCHEN COUNTERTOPS NAPLES, FLORIDA
Large Inventory of Granite, Quartz, Quartzite and Marble Slabs for Kitchen Countertops in Naples
If you are looking for the best selection of kitchen countertops in Naples, contact Prestige Marble and Designs.  In our showroom, we have the largest selection of premium stone slabs, including granite, quartz, marble, quartzite, porcelain and more.  Specializing in the fabrication and installation of custom stone slabs, each slab at Prestige Marble and Designs is of the highest quality and designed to fit your needs, lifestyle, and budget. From contemporary and traditional to eclectic and chic, we carry all the latest styles and materials to offer you the best custom designed kitchen countertops that will transform your home or business into the look you have been waiting for.  Whether you are looking to update, upgrade or completely remodel your kitchen countertops, we have the experience, knowledge, and resources to transform your kitchen into the space you envision. From Gordon Drive, Gulf Shore Boulevard and Pine Ridge Road to Vanderbilt Beach Road, Immokalee Road and Livingston Road, the experts at Prestige Marble and Designs can beautify your kitchen with timeless style, elegance, functionality, and sophistication. With a large inventory of slabs in our Bonita Springs showroom, you are sure to find a slab that you will love. 
Ready to Start Your Project?

There is No Denying the Allure of Stunning Kitchen Countertops in Naples
In our showroom, we have one of the largest selections of surfaces in Southwest Florida. We carry all the latest styles and materials to offer you the best custom design countertops. From custom touches to faucets and edging options, no job is too small or too large. We stop at nothing to ensure your countertop installation is a success.
Prestige Marble and Designs offers the most rare and extraordinary stone to be found. Our custom design countertops include the following materials:
We also provide Quartz Countertops from brands you know and trust
SileStone®
Cambria®
Caesarstone®
Pompeii Quartz
Dakota Quartz
Premium Natural Quartz from MSI™
An Investment in Kitchen Countertops will not only Beautify your Home but will Add Value to Your Home for Years to Come
Naples Kitchen Countertops Experts
From Kensington to Grey Oaks to Tiburon and Port Royal, Prestige Marble and Designs is your Naples expert for all things having to do with kitchen countertops and remodeling.  Whether you live in a gated community or non-gated community, we understand how important it is to have the kitchen countertops of your dreams.  We proudly serve the following communities in Naples:
Audubon
Bay Colony
Bears Paw
Bentley Village
Collier's Reserve
Eagle Creek
Esplanade
Fiddlers Creek
Grey Oaks
Hammock Bay
Island Walk
Kensington
Lely
Longshore Lake
Mediterra
Naples Heritage
Naples Reserve
Moorings Park
Olde Cypress
Pelican Bay
Pelican Marsh
Port Royal
Quail Creek
Quail West
Riverstone
Saturnia
Talis Park
The Moorings
The Strand
The Quarry
Tiburon
Twin Eagles
Vineyards
Windstar
Wyndemere
And More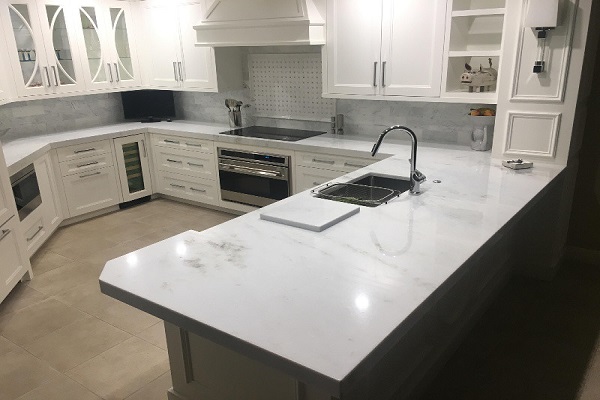 What are the Most Popular Kitchen Countertop Materials in Naples?
Whether you are looking for a way to make a statement, increase the value of your property, compliment your existing décor, or express your personal style, we have the perfect countertop surface for you.  Our most popular residential and commercial kitchen countertop materials include:
Granite –   One of the most popular countertop surfaces, granite will add value to any property. Granite is an affordable, durable countertop surface which resists scratches, heat, and stains. Being a natural stone, each piece is unique and can instantly transform the look and feel of your any room in your home or business.
Marble – Marble is an affordable, timeless, elegant, and gorgeous stone that adds value to property. Marble is ideal bathrooms. Marble can be used in the kitchen although due to marble's soft nature cutting boards or other barriers need to be used to prevent scratching, chipping, and permanent staining.
Quartzite – Quartzite has become one of the most sought after countertops and for good reason.  Quartzite is a preferred choice for homeowners, home builders, interior designers, and businesses due to its durability, design potential, marble like appearance and ease of maintenance.
Quartz – Quartz is a wonderful choice for both kitchen and bathroom countertops. Quartz is stain, heat, scratch, and bacteria resistant. Being a manufactured stone, quartz is available in nearly any color making it highly desirable for homeowners, restaurants, country clubs, bars, and other businesses. Our quartz countertops are from the brands you know and trust including:  SileStone®, Cambria®, Caesarstone®, Pompeii Quartz. Dakota Quartz, Premium Natural Quartz from MSI™
Get in Touch for Kitchen Countertops in Naples – Fabrication and Installation
Your Home Deserves the Best! Whatever your vision, Prestige Marble and Designs can make your dreams come true. From our initial consultation to project completion, our team is committed to your full satisfaction. We pride ourselves on providing the best customer experience in the industry. With decades of combined experience, our team has the vision, knowledge and craftsmanship to exceed your expectations. We are passionate about what we do and can make your next project amazing. Family owned and operated, we are the local professionals you can trust with your remodeling project. Contact Prestige Marble and Designs today, we can turn your visions into reality.

My husband and I went to Prestige Marble and Designs in Bonita Springs to look for new countertops and sinks for our kitchen and bathrooms. My husband has been in construction for the past 40 years and was extremely impressed with the owners; Joey and Jason's knowledge and patience in working to help us choose the countertops that would work best with our newly purchased villa. The installation was flawless and even faster then we even thought it would take. Our experience was so positive that we went back and worked with them to choose a backsplash for the kitchen. That took much more time (and trips) to decide than the countertops; and I am so grateful for their patience in working with us. My kitchen and bathrooms are a designer's dream!! There are many stores like Prestige Marble and Designs in the area; but the thing that sets them apart is the personal service they provide to make a stressful shopping experience a pleasure. My husband and I highly recommend them to anyone out there looking to build or renovate their home.
.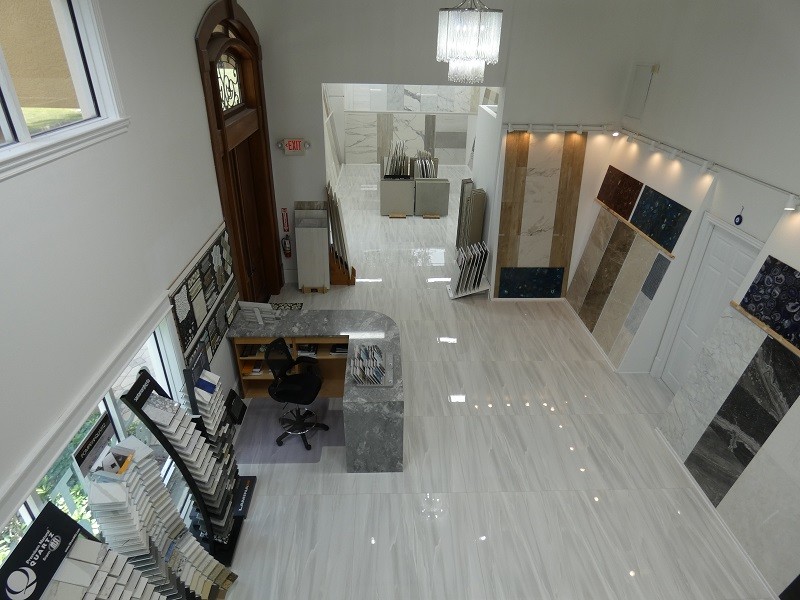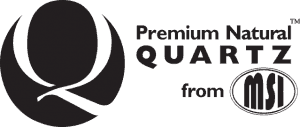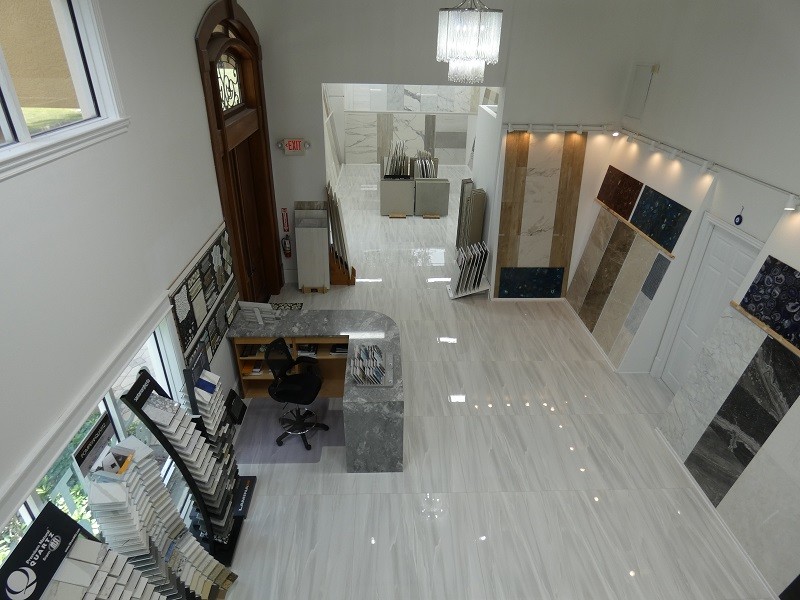 Providing a Unique Selection of Exotic Countertops & Flooring
Prestige Marble & Designs Proudly Services
Collier County
Naples, North Naples, Marco Island, Golden Gate, Immokalee, Ava Maria
Lee County
Bonita Springs. Fort Myers, Fort Myers Beach, South Fort Myers, Estero, Sanibel Island, Captiva Island, Lehigh Acres