KITCHEN REMODELING NORTH NAPLES
High Quality, Affordable and Stunning Kitchen Design & Remodeling Services in North Naples
For beautiful, affordable, and functional kitchen remodeling services in North Naples, turn to Prestige Marble and Designs. Here at Prestige Marble and Designs we understand that everyone dreams of having a beautiful, updated, and functional kitchen. Our goal is to make your dream a reality by providing kitchen remodeling services that are not only affordable, but also focus on beauty and function. We know that there are numerous contractors to choose from in the Naples area, and that is why we are committed to creating a gorgeous space in your home that really astonishes. You can rest assured that we have the necessary creativity, skills, and experience to transform your kitchen into the space you truly want. If you are in North Naples, and are looking for a new, stunning, and affordable kitchen, contact us today!
Ready to Start Your Project?
Your Kitchen is the Hub of Your Home.  Let Us Help you Design a Kitchen that is not only Functional, but Fits with Your Lifestyle and Budget
Help you can Count on for your Kitchen Remodeling Project in North Naples
Whether you are looking for a modern chic, contemporary or traditional kitchen, we can create a kitchen space that works for you. Our goal is to take your vision and make it a reality. We work with you to formulate a remodeling plan that adds beauty to your home and enhances the functionality of your daily life. From complete to partial remodels, we can help.
Complete Kitchen Remodels
Partial Kitchen Remodels
Rare and Extraordinary Stone
Angled Power Strips
Appliances
Backsplash
Built-ins
Countertops
Docking Drawers
Faucets
Flooring
Hardware
Islands
Lighting
Molding
Pantries
Pantry Walls
Sinks
Storage Drawers
Wet Bars
Wine Storage
What are the Benefits of Remodeling your Kitchen in North Naples?
Kitchens have been and continue to be the most popular room to remodel, inserting value into your property financially, aesthetically, and functionally. Even the simplest updates, such as adding backsplash, flooring, or new countertops will not only increase the value of your property, but it will also increase your enjoyment. The benefits include:
Improved Function
Update the Look
Improve Home Value
Increase Comfort
Increased Enjoyment
And More
Get in Touch for Affordable, Beautiful Kitchen Design and Remodeling Services in North Naples
Your home deserves the best! Whatever your vision, Prestige Marble and Designs can make your dreams come true. From our initial consultation to project completion, our team is committed to your full satisfaction. We pride ourselves on providing the best customer experience in the industry. With decades of combined experience, our team has the vision, knowledge and craftsmanship to exceed your expectations. We are passionate about what we do and can make your next project amazing. Family owned and operated, we are the local professionals you can trust with your kitchen remodeling project. Contact Prestige Marble and Designs today, we can turn your visions into reality

My husband and I went to Prestige Marble and Designs in Bonita Springs to look for new countertops and sinks for our kitchen and bathrooms. My husband has been in construction for the past 40 years and was extremely impressed with the owners; Joey and Jason's knowledge and patience in working to help us choose the countertops that would work best with our newly purchased villa. The installation was flawless and even faster then we even thought it would take. Our experience was so positive that we went back and worked with them to choose a backsplash for the kitchen. That took much more time (and trips) to decide than the countertops; and I am so grateful for their patience in working with us. My kitchen and bathrooms are a designer's dream!! There are many stores like Prestige Marble and Designs in the area; but the thing that sets them apart is the personal service they provide to make a stressful shopping experience a pleasure. My husband and I highly recommend them to anyone out there looking to build or renovate their home.
.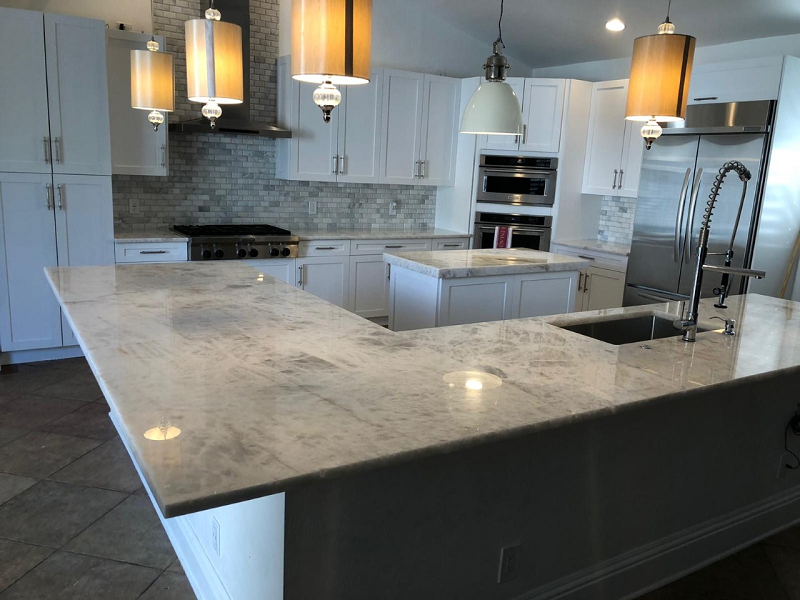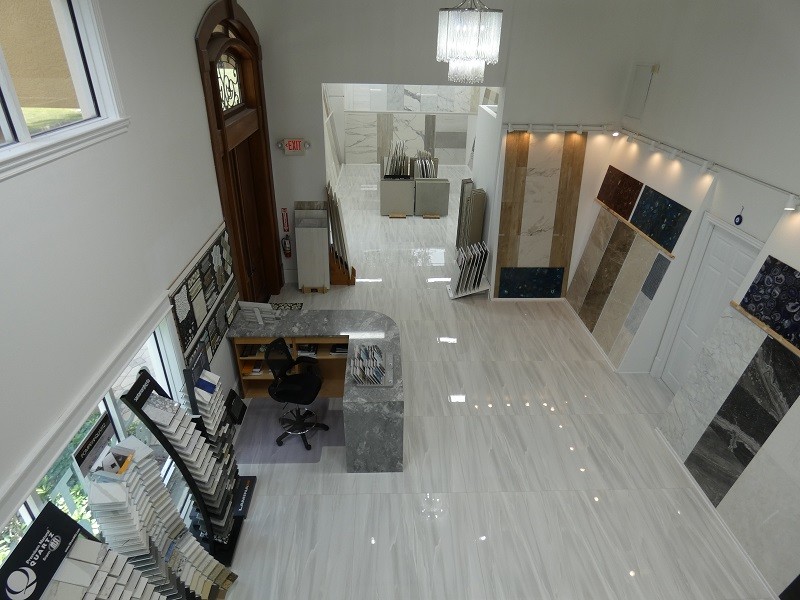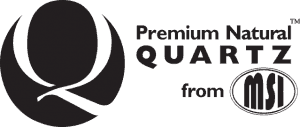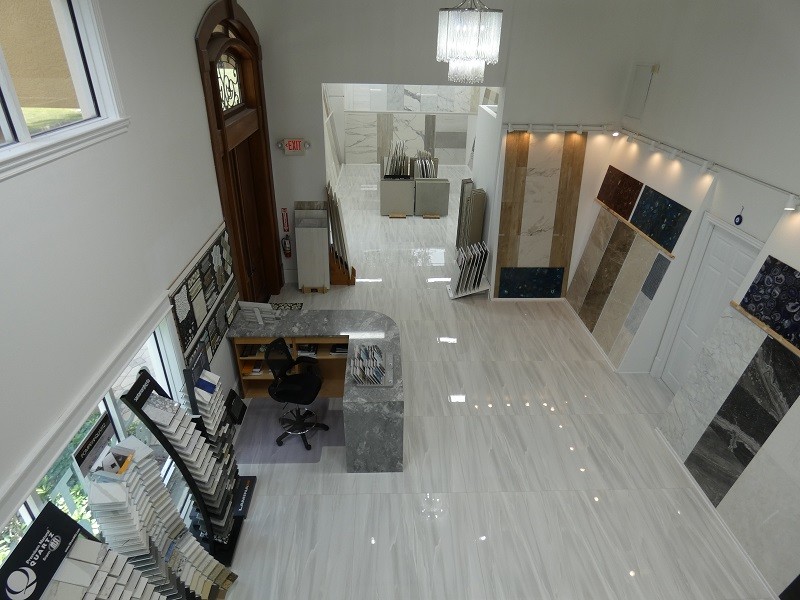 Providing a Unique Selection of Exotic Countertops & Flooring
Prestige Marble & Designs Proudly Services
Collier County
Naples, North Naples, Marco Island, Golden Gate, Immokalee, Ave Maria
Lee County
Bonita Springs, Fort Myers, Fort Myers Beach, South Fort Myers, Estero, Sanibel Island, Captiva Island, Lehigh Acres