Largest Selection of Quartzite Slabs in Southwest Florida
Fabrication and Installation
If you are searching for affordable, high quality quartzite slabs in Southwest Florida, contact Prestige Marble and Designs. One of the most popular natural stones, quartzite is durable, strong and heat resistant. One of the many advantages of quartzite is that it resembles marble but has a higher resistance to staining, scratching, or etching, making it a perfect choice for any residential or commercial application. At Prestige Marble and Designs, we offer quartzite slabs in many different sizes, thickness, and colors, including white, brown, black, blue, pink, yellow, green, grey, and more.  Whether you are looking for a way to make a statement, express your personal style, increase the value of your property, or compliment your existing décor, quartzite is perfect for you. Specializing in the fabrication and installation of quartzite slabs, we strive to provide our customer with:
The Highest Quality Quartzite Slabs
Outstanding Craftsmanship
Exceptional Customer Service
Fast Turn Around Time
The Best Value in Southwest Florida
Extensive and Unique Colors
We invite you to visit our showroom in Bonita Springs and look forward to working with you.
Beautiful Quartzite Slabs for Your Home or Business
Residential Countertops
Bar Countertops
Outdoor Countertops
Kitchen Islands
Vanities
Backsplashes
Accent Walls
And More
New Quartzite Slabs have ARRIVED!
Quartzite… A Long Lasting, Beautiful Surface for Countertops
Quartzite countertops are not only beautiful and long lasting, but they are one of the most popular countertop options in the market. Quartzite is a preferred choice for homeowners, home builders, interior designers, and businesses due to its durability, design potential, marble like appearance and ease of maintenance. Great for countertops in kitchens and bathrooms, the benefits include:
Adding Value to Your Property –This robust stone is popular and will surely increase the value and appeal of your property.
Easy to Clean – Quartzite countertops are low maintenance.  Cleaning is a breeze; all you need is soap and water to keep your countertops looking great.
Design Options are Endless – Your design options are endless with quartzite.  Quartzite countertops will match virtually any décor due to the vast color selection, edge designs, patterns, and finishes.
Scratch and Dent Resistant – Even with no sealing, quartzite countertops will not scratch or dent.
Resistant to Stains and Heat – Quartzite countertops will not stain and are not impacted by heat or fire, making them perfect for kitchens and baths.
Looks like Marble – If you love the look of marble but don't like the price of marble, quartzite is perfect for you.  Some quartzite surfaces look so much like marble, it is hard to tell them apart.
UV Resistant – Quartzite is resistant to UV rays making them ideal for kitchens or areas that receive direct sunlight.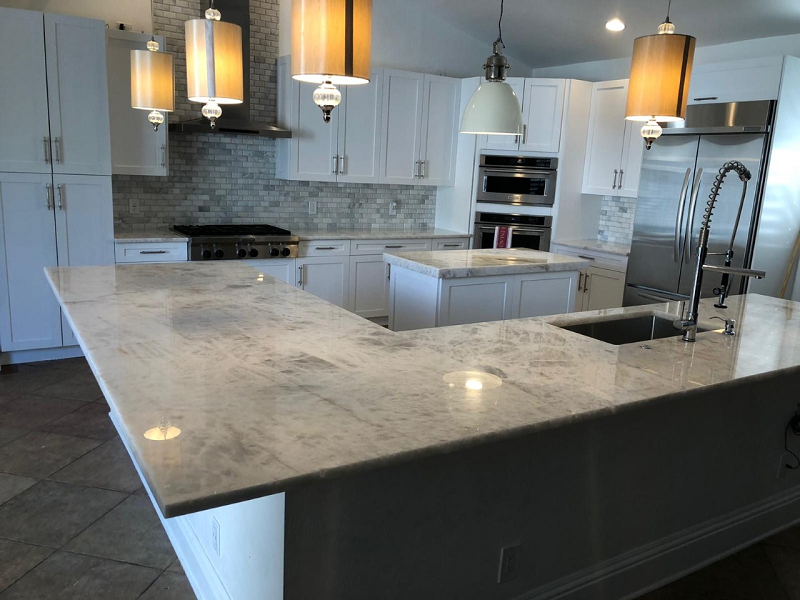 What Makes Quartzite Slabs from Prestige Marble and Designs Superior to Others in Southwest Florida?
Quality and Selection at Affordable Prices
At Prestige Marble and Designs we strive to provide the best customer experience in the industry.  Locally owned and operated, we care about our customers, employees, and community and take pride in providing the best craftsmanship and materials. We only purchase and fabricate the highest quality quartzite allowing us to create stunning countertops, floors, accents walls, and more that are both functional and stylish in appearance.  Our specialists have extensive product knowledge and expertise to tailor a design to fit your needs. Whether you are a contractor, an architect, homeowner, designer, property manager or business owner, our goal is to exceed your expectation by delivering outstanding quality, unmatched customer service and the finest craftsmanship at a price you can afford.  With satisfied customers that return again and again, and an abundance of positive reviews, we are one of the best and most respected quartzite slab fabricators and installers in the area.  From design through installation, our team will create the surface of your dreams.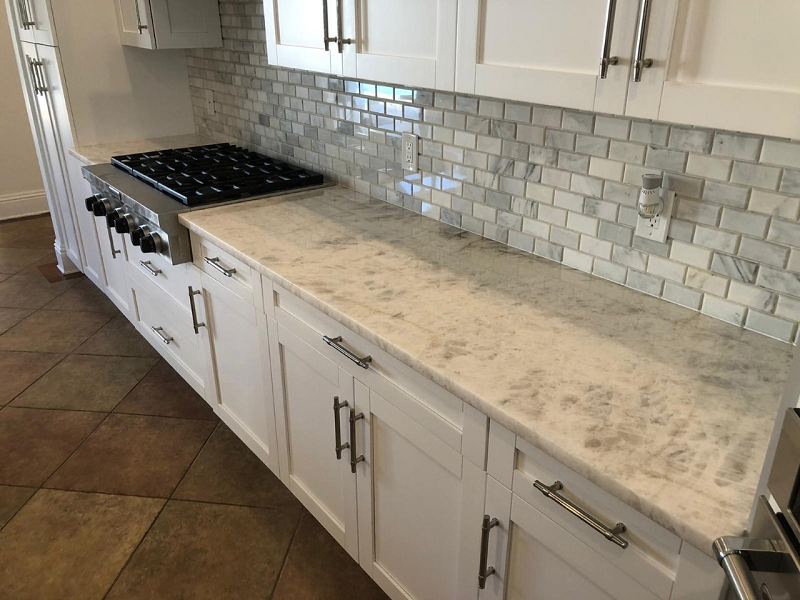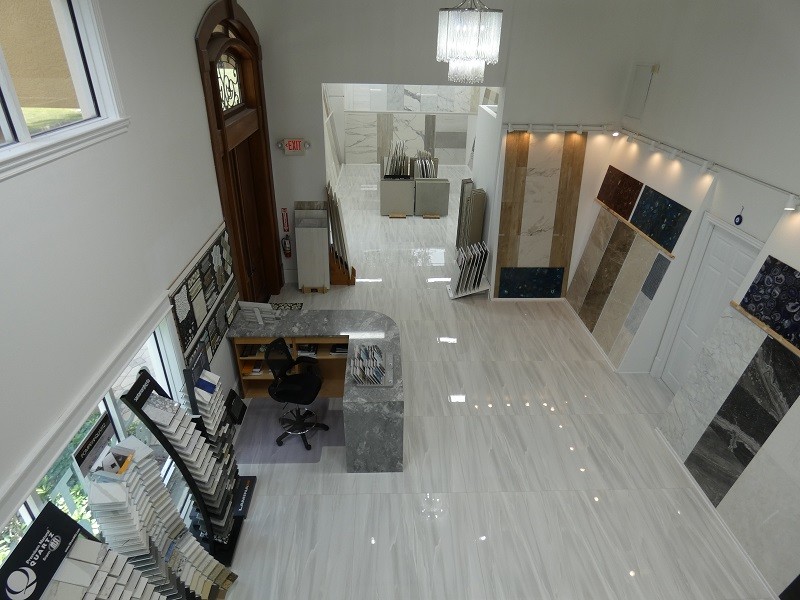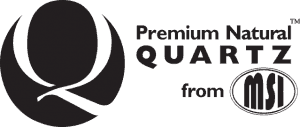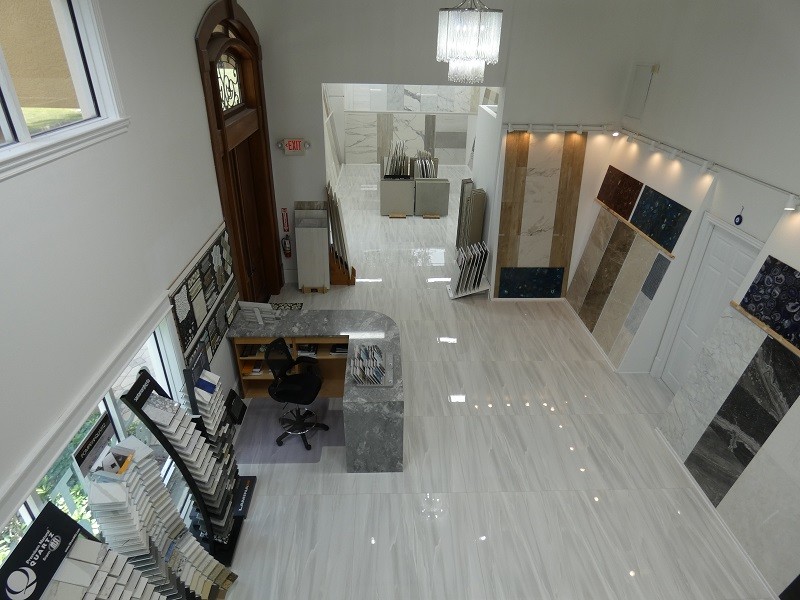 Providing a Unique Selection of Exotic Countertops & Flooring
Prestige Marble & Designs Proudly Services
Collier County
Naples, North Naples, Marco Island, Golden Gate, Immokalee, Ave Maria