RESIDENTIAL & COMMERCIAL COUNTERTOPS
Custom Designed Residential & Commercial Countertops
Prestige Marble and Designs is a premier company which specializes in providing a unique selection of beautiful high-quality countertops for your home or business. From the most extravagant kitchens to the modest powder room, we carry all the latest styles and materials to offer you the best custom design countertops and will create or transform your residential or commercial space into the look you have been waiting for. No matter what size your project may be, all installation services are provided by a licensed contractor to ensure that your new project is a success. 
Prestige Marble and Designs proudly provides offers a large selection of Natural Stone and Quartz slabs, tiles and mosaics providing you with a one-stop shop for everything you need to complete your kitchen or bathroom remodel project or new construction.
Not sure what type of material to select for your home or business space? Come and visit Prestige Marble and Designs and let us help you select the material that is the perfect fit for your design, functionality and lifestyle.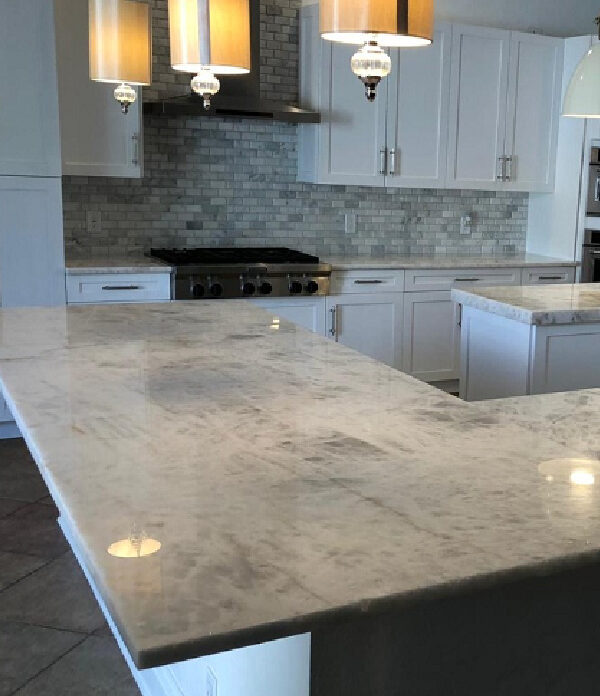 Beautiful Countertops for your Home or Business
Residential Countertops
Bar Countertops
Outdoor Countertops
Granite Kitchen Islands
Marble Kitchen Islands
Granite or Marble Vanities
Bringing Visions to Reality
Spark your Imagination & Design with Some of Our Latest Work
If a contemporary kitchen is the look you are trying to achieve then take a look at our latest project which was completed using a very popular Quartzite.  The three images below feature our creamy and warm Taj Mahal Quartzite countertops, also referred to as Perla Venata Quartzite.  The Taj Mahal and Perla Venata are 95% the same quartzite.  An interesting fact about the Taj Mahal and Perla Venta is that these beautiful stones are mined from the same mountain but on opposite sides.  Since this stone is quarried from the same mountain range they will both have the same creamy white background; however the veining in the stones may differ.  Whether the stone is called Taj Mahal or Perla Venata depends on the manufacturer.  Consider designing your contemporary kitchen with beautiful quartzite countertops from Prestige Marble and Designs.  We carry a large selection of beautiful, high quality countertops.  Come visit our extensive showroom to see how much of a choice you have when it comes to selecting countertops for your home or office.
"Contemporary Kitchen with Creamy and Warm Taj Mahal aka Perla Venata Quartzite Countertops!"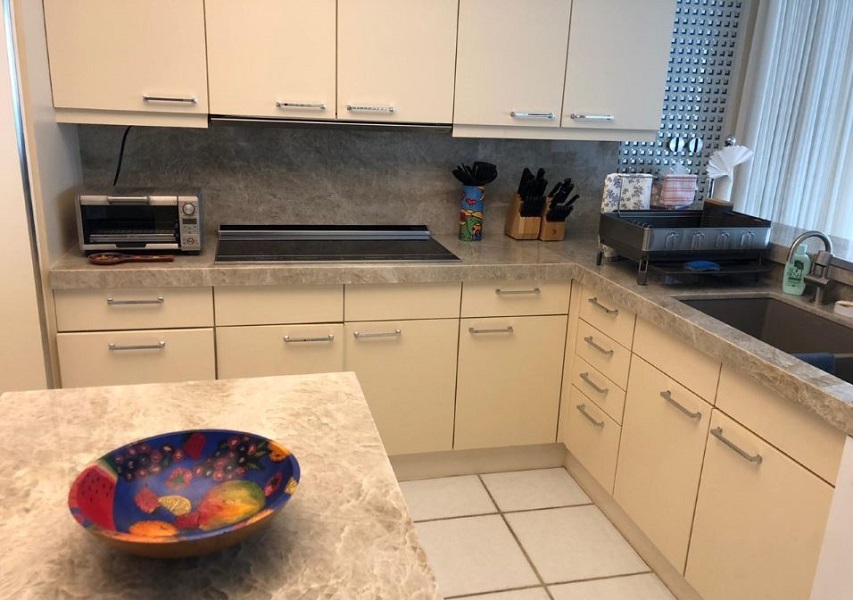 Most Popular Residential and Commercial Countertop Materials
With so many countertop material choices on the market, choosing the right type can be confusing. Visit our showroom to see our selection of countertop materials and speak with our professionals to find the countertop that suits your needs.
Prestige Marble and Designs offers custom design countertops in the following materials:
Granite Countertops
Marble Countertops
Quartzite Countertops
Onyx Countertops
Travertine Countertops
We also provide Quartz Countertops from brands you know and trust
SileStone®
Cambria®
Caesarstone®
Pompeii Quartz
Dakota Quartz
Premium Natural Quartz from MSI™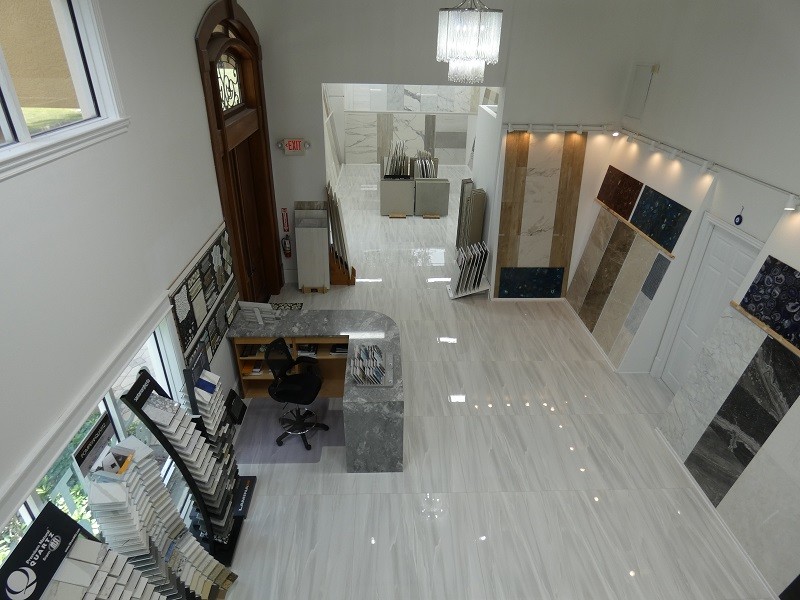 Using High Quality Brands You Know and Trust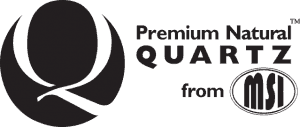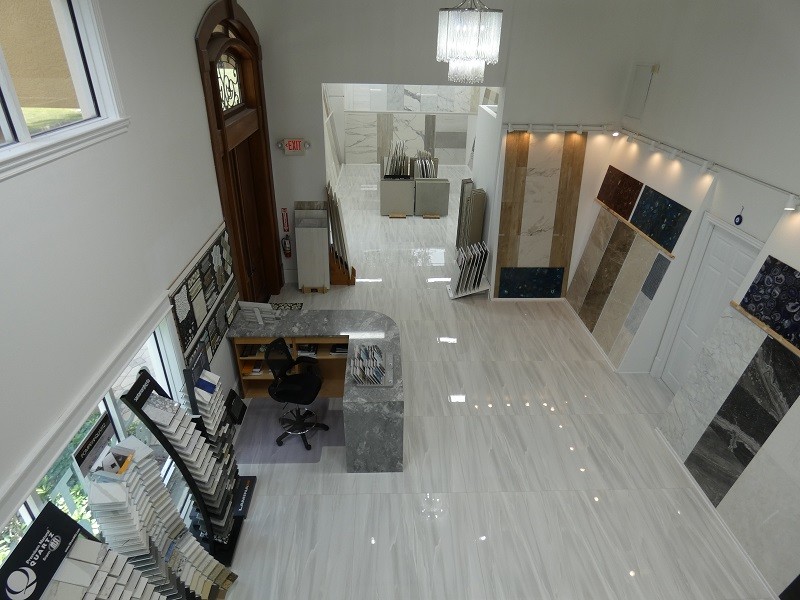 Providing a Unique Selection of Exotic Countertops & Flooring
Prestige Marble & Designs Proudly Services